We offer hotels the latest technology to increase bookings and customer loyalty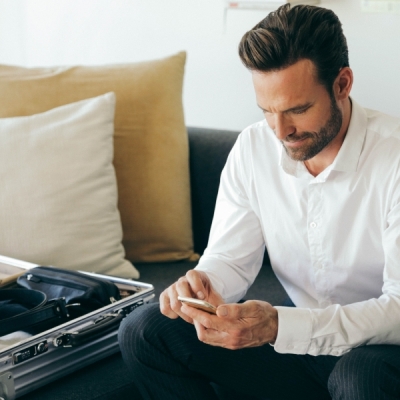 Improve customer experience with solutions like online check-in (access to the room without queues), room access with mobile phone or to the parking with facial recognition. Betting on innovation is a very effective strategy to attract new customers and retain current ones. Get to know the present and future of the hotel sector.
However, hotels are frequently victims of fraud and identity theft attempts, it is essential to have trustworthy solutions that not only offer latest technology, but also high security and guarantees.
At NeoCheck we have 15 years of experience in top-level security projects (border control and banking sector, among others), which gives us the knowledge to offer cutting-edge solutions that meet the highest security standards.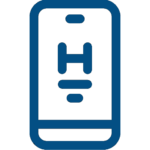 Online check-in
Regardless the channel use to make the reservation, with the NeoCheck Onboarding platform the customer can check-in online from any device before arriving at the hotel. The process is simple, guided and fast (approximately 40 seconds). The client must only take 3 captures: front and back of his identification document and photograph of his face.
Customer data is automatically dumped into the hotel operating system (PMS) ensuring compliance with the security requirements of data collection. Our platform does not store any data about the person once the process is complete, complying with the GDPR.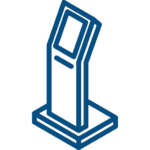 Express check-in Express
NeoCheck offers an alternative halfway between online check-in and face-to-face check-in: the enrollment kiosk. This device can be placed next to the Reception to reduce queues and waiting. It also reduces the need for extra staff at peak times of activity.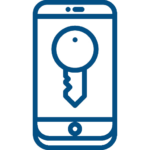 Room Access
We offer two innovative alternatives to replace traditional cards or keys. Firstly, the key on the smartphone and secondly, access with Facial Recognition.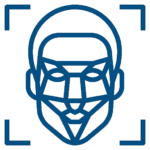 Access to additional services with Facial Recognition
With the client biometric data, in this case by face recognition, both the hotel and the guest obtain ease and speed in the processes during the stay:
Access to the restaurant
Access to gym and spa area
Internal cancellations
Parking access
Check-out and payment
Easy, fast and from the room, the client reviews his charges on his smartphone and confirms the payment directly with his card. Dual-factor authentication (we comply with PSD2 regulations) reduces fraud-related chargebacks and discourages scams, while rewarding good customers with a quick payment process.
The client leaves the hotel directly without having to go through reception.
The purpose of these solutions is their fast implementation in the functionality of the hotel. The applications are already developed to be easily integrated, through APIs, in the hotel and third-party applications. The plugins are completely customizable (look & feel for the client, internal modules and flows).
In addition, we have two key partners, on the one hand Microsoft, which provides scalability and security to the solutions. On the other hand, Hotelequia, a benchmark in chatbots and other technological solutions in the hotel sector.