We avoid identity theft using face biometrics to authorize 100% touchless access
Who is this solution for?
NeoCheck's FacePass® solution for facial recognition access control is ideal for those organizations that need to control accesses to large groups of individuals. It works in a fast and totally touches way. With the latest biometric technology combined with Artificial Intelligence and Computer Vision. NeoCheck's solution guarantees a safe and reliable Onboarding. Furthermore, the complete process is completed in less than 30 seconds (the first time the system is used) and a facial recognition verification in less than 200 milliseconds (each time it is accessed).
Motorized access corridors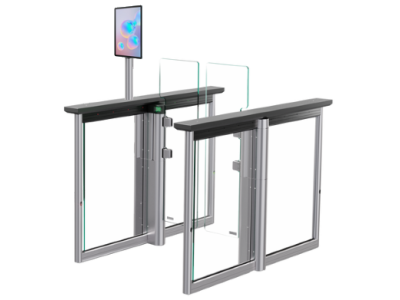 Electronic doors or means of transportation
Do you need advanced capabilities?
NeoCheck's FacePass® solution for facial recognition access control can be complemented with advanced capabilities. In one hand, by a thermal fever detection camera. And, in the other hand, a software capable of identifying whether individuals are properly equipped. With the COVID19 crisis, they have begun to be implanted in nursing homes and care centers.
To sum up, it is an Access Control system with triple security: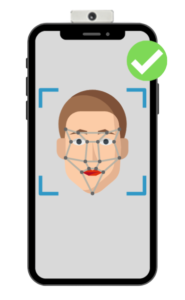 Facial Recognition
Guarantees the identity of the person who intends to access the facilities that we want to protect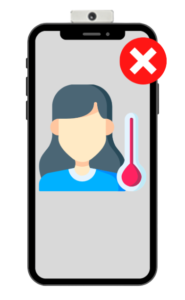 Thermal camera 
Authorizes entry only to people who do not have fever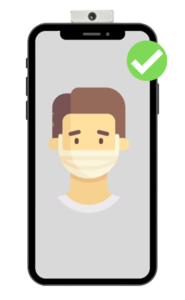 Mask detection
Detects if individuals access with masks, without losing effectiveness in facial recognition
The advantages of using this tool are evident. From the minimization of the risk of penalties, to the reduction in insurance costs. Additionally, this tool has more advantages:
Scalability: scalable solutions to meet demands in both complexity (security) and size (number of transactions).
Customer control of data: Each customer gets their own dedicated and fully secure instances to maximize data protection and privacy.
Flexibility: easily adapts to regional KYC and data privacy regulations.