We avoid identity theft using face biometrics to authorize 100% touchless access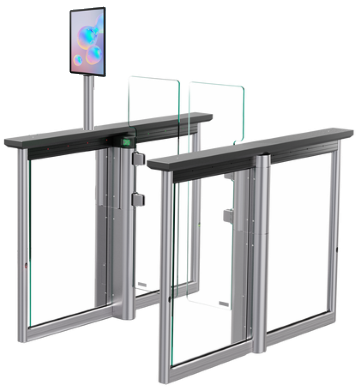 Who is this solution for?
The Access Control solution by facial recognition is ideal for those companies and institutions that need to control accesses quickly and without contact to large groups of individuals. With the latest biometric technology combined with Artificial Intelligence and Computer Vision, NeoCheck's solution guarantees a safe and reliable Onboarding in less than 30 seconds (the first time the system is used) and a facial recognition verification in less than 200 milliseconds (each time it is accessed).
Some of the sectors of interest are:
Private companies: Access to offices with mandatory registration of working hours.
Mobility and transport: Access to public transport, access to airports, border control.
Hospitality: Express check-in for hotels and cruises.
Congresses and Events: Access to large sporting events, congresses and conventions.
Game sector: Access to casinos and other betting places.
Other spaces with exclusive access for members: Access to gyms and other private clubs.
Advantages and phases of the Solution
The advantages of using this tool are evident, from the minimization of the risk of penalties to companies that use this system, to the reduction in insurance costs. Additionally, this tool has more advantages:
Scalability: scalable solutions to meet demands in both complexity (security) and size (number of transactions).
Customer control of data: Each customer gets their own dedicated and fully secure instances to maximize data protection and privacy.
Flexibility: easily adapts to regional KYC and data privacy regulations.
We incorporate the identity of the user to our database. It can be done online by inserting a plugin on its website, which downloads an app created to suit you when the browser is not compatible or through the use of a totem or wall touch screen that provides the same simple flow and can be used on site.
When a registered user approaches the access door, it recognizes their facial features and matches their credentials against a checklist, allowing them to enter or exit. This also allows knowing the capacity of each building and / or stay at all times.
It includes a web portal so that the company can control all the information generated by the system. This includes the possibility of connecting several locations to each other as if it were a single entity.
Find out what can we do for you
In NeoCheck® we strive to satisfy all the needs of our customers in terms of Document Verification and Biometric Identification. From web-based solutions, mobile applications to specialized components (we have our own research and development team). And of course, we try to deploy the most advanced and flexible technology at affordable prices, as well as providing them with the best support. Therefore, we regularly organize online courses and workshops related to the world we know best: Document and ID Verification.