Regulatory compliance that connects your processes with main international databases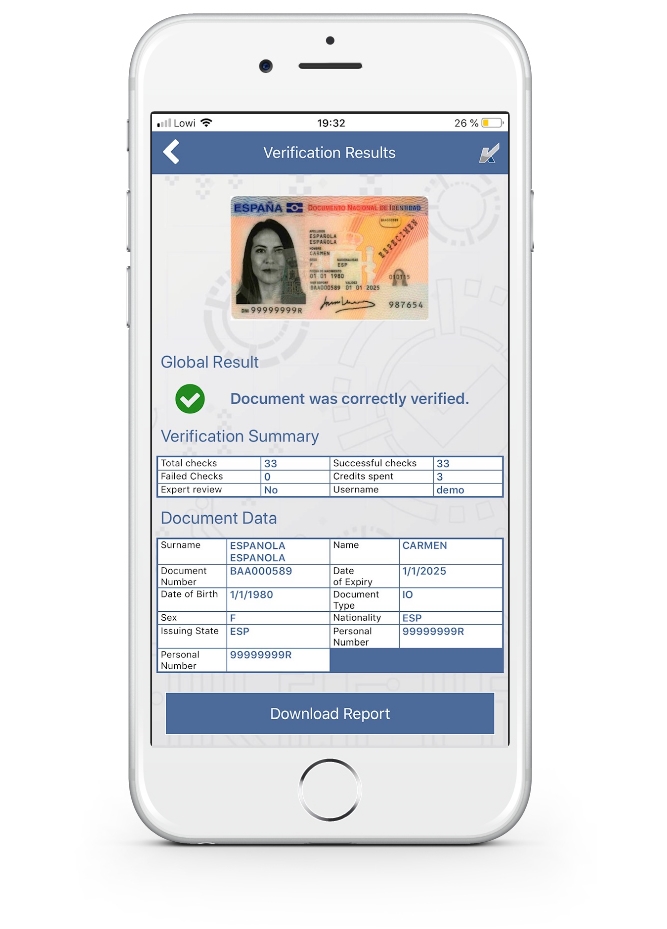 Who will benefit from this solution?
NeoCheck AML is a platform that facilitates regulatory compliance with the Anti-Money Laundering and Counter Terrorism Financing laws. Thanks to our API or through our applications, companies around the world can prevent, detect and investigate suspicious activities in an easy an effective way.
This list shows some of the obligated subjects and sectors of interest:
Banks and Credit Institutions.
Insurance companies.
Real estate.
Investments.
Exchange Houses.
Jewelry, Art and Antiques.
Gambling Sector.
Companies that facilitate deferred payment to their clients.
List connectors we maintain
NeoCheck keeps up to date all the mandatory compliance lists. We continuously monitor all sources for additions and revisions that we include immediately. We parse the results, reformat and standardize the results before consolidating them.
We also manage third party lists and generate / customize new ones on demand. Some of the connectors that we provide are listed below by function.
Lists that contain details about politicians, members of the government, their families and associates.
Global database of presidents
Current world leaders, presidents, prime ministers and dictators.
World Leaders of the CIA
Index of the majority of the members of worldwide governments that the CIA publicly maintains.
World Politicians 
Index of all members of national parliaments in the world. This version only includes individuals active during last 15 years.
Members of the EU Parliament
List of all members of the European Union parliament, which are elected by each member state.
Parliamentary Assembly of the CoE
The Parliamentary Assembly of the Council of Europe is composed of members of national parliaments of European countries, including Turkey and Russia.
Advanced PEPs (through Dow Jones)
Detailed profiles of senior government officials and politically exposed persons, with market-leading coverage consisting of 23 carefully defined categories enabling our customers to align their screening to their risk-based approach.
Family, personal or professional connections of government officials and other high risk individuals organised into 42 categories as well.
People wanted for their connection to crimes. Important Note.- For companies we only can provide the following lists, private ones require governmental privileges although we also have connectors for them with the proper credentials of the organism.
Insolvency of GB Disqualified Directors
Persons who have been disqualified from holding public office as a director of a company in the United Kingdom, following a judicial decision.
INTERPOL Red Notices
International arrest warrants issued by INTERPOL with a view to the extradition of wanted persons.
Special Interest Persons (through Dow Jones)
Individuals arrested, charged or convicted of high level crimes including corruption, financial crime, terrorism, trafficking, tax crime and others for negative media screening.
Official lists of entities (pysical or legal persons) that have been sanctioned by countries or international organizations.
Consolidated Sanctions of the UN
The set of sanctions of the Security Council serves as the basis for most national sanctions lists.
Blacklist SDFM
The financial intelligence unit of Ukraine publishes this list of sanctioned persons.
SECO Swiss Sanctions / Embargoes
The Secretary of State for the Economy of Switzerland manages this list of sanctions with a high degree of detail about the persons who are subject to seizures.

Consolidated OFAC List
Includes both parts of the list of consolidated sanctions of the US Department of the Treasury, both specially designated nationals (SDN) and non-SDN entities published by the Office of Foreign Assets Control (OFAC).
List of persons prohibited in the United States
The Office of Industry and Public Security manages this list of entities that are relevant to export controls.
Consolidated list of GB objectives
The list of consolidated international sanctions in the United Kingdom.
Consolidated list of the EEAS
As part of the Common Foreign Security Policy, the European Union publishes this list of sanctions implemented by all member states.
Kyrgyz National List of the FIU
A list of sanctioned persons and entities published by the Financial Intelligence Service of the State of Kyrgyzstan.
ASNEF File (through Equifax)
Bureau that covers all the financial defaults of Spain, being the most representative file of this country in terms of information related to the solvency of assets and credit.
Advanced global sanctions list (through Dow Jones)
Full coverage of all publicly available sanctions and other official lists. We profile individuals, entities and countries, consolidating and normalising information from over 1600 lists, with exclusive enrichment provided by our team of over 400 in-house researchers.
Associated companies investigated (through Dow Jones)
Provides the associated companies (via ownership or control) of the sanctioned individuals and entities in all EU and OFAC sanctions programmes. 20,000+ entities identified to date.
Company Information (through Bureu Van Dijk)
Orbis includes information about 360 millions of companies worldwide. In KYB processes is the broadest and most complete database available to extract  information about UBOs (Ultimate Business Owners). One of its main references is, for instance, the investigation of the "Panama papers" case.
Find out what can we do for you
In NeoCheck® we strive to satisfy all the needs of our customers in terms of Document Verification and Biometric Identification. From web-based solutions, mobile applications to specialized components (we have our own research and development team). And of course, we try to deploy the most advanced and flexible technology at affordable prices, as well as providing them with the best support. Therefore, we regularly organize online courses and workshops related to the world we know best: Document and ID Verification.