Increase security and conversion rate in Know Your Business processes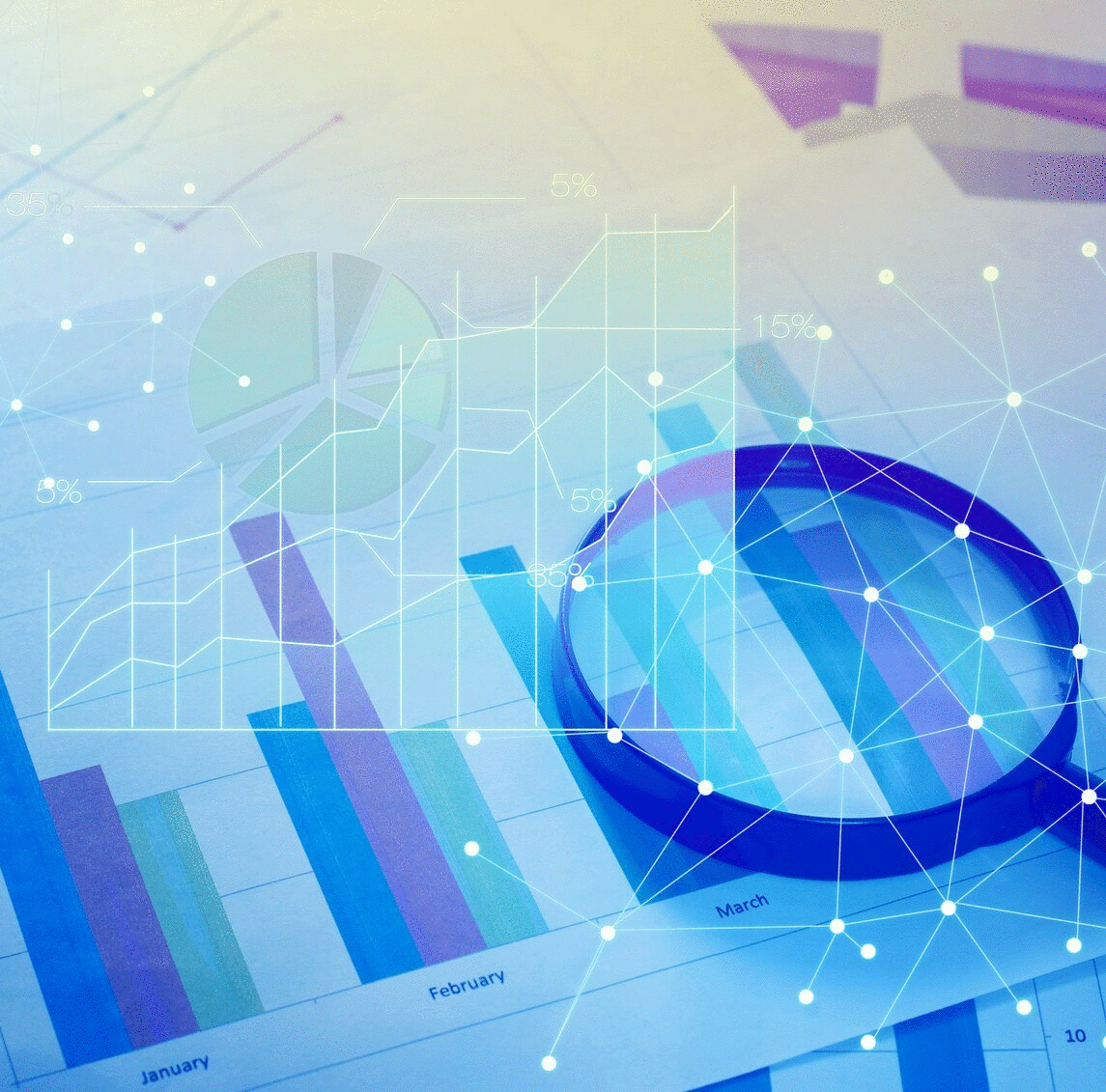 What is KYB?
Before, financial institutions were only required to verify the identity of their clients (Know Your Customer or KYC). By ensuring that the customer is who he claims to be, the banks managed to prevent money laundering, terrorist financing and fraud. However, when the customer was a company, the bank did not have to carry out this procedure.
This continued until 2016, when the Know Your Business or KYB came into operation. This due diligence process forced financial institutions to identify companies and their beneficial owners or UBOs (owners of more than 25%, CEO and acting directors).
This process of auditing companies and their UBOs was regulated in various regulations such as the Payment Services Directive (PSD2), the Anti-Money Laundering Directive (AML5) and the General Data Protection Regulation (GDPR).
KYB verification is an Anti-Money Laundering compliance that requires verification of the following aspects of a company:
Registration and business license: establish that the business is real.
Identity of the directors and other owners (UBO): to which a Know Your Client (KYC) process must be executed.
Additionally, there may be other requirements depending on the country and the value of the transaction, such as: AML control lists, sanctions lists, lists of politically exposed persons (PEPs).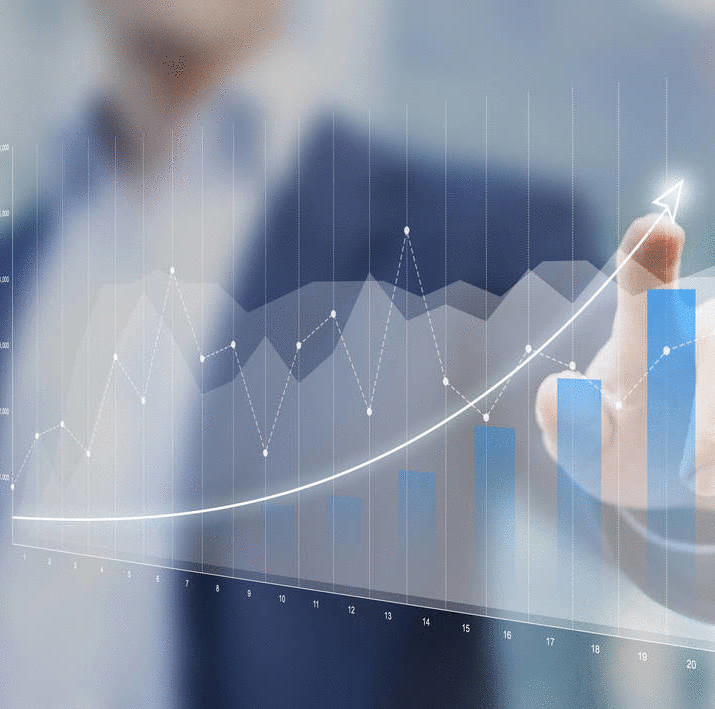 Who is affected by KYB?
According to the law, it affects all financial institutions, payment companies or commercial acquirers that carry out money transfers. These agencies must carry out a KYB verification of the companies with which they transact.
As we know, reducing time and optimizing processes is key to business success. Companies can not waste days and resources verifying commercial and financial information manually of companies from all over the world with unknown and infinite compliance requirements. The best way to protect yourself from document fraud and at the same time guarantee the transparency and security of transactions, is to incorporate an automatic business audit process.
NeoCheck Know Your Business Solution
NeoCheck's Know Your Business solution verifies complete company information. We managed to optimize the processes thanks to the automation of the verification of the registry data of the companies. These guarantees are necessary when the workflows are related to Anti-Money Laundering compliance (AML) and Know Your Customer (KYC).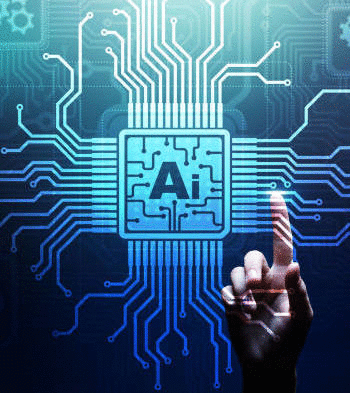 NeoCheck provides automatic and real-time verification thanks to our extensive databases of various official national and international sources, business registers and AML control lists. The solution includes verification of the electronic identity of the Ultimate Beneficial Owner (UBO). You can also obtain advanced reports on the financial status of companies and their performance.
This information combined with our own Artificial Intelligence (AI) technology and Natural Language Processing (NLP) reduces to seconds manual processes that previously took days. Digitize workflows securely and reduce fraud risks by simply integrating NeoCheck's API.
NeoCheck Onboarding Know-Your-Business (KYB) process: Applicant view
In a few minutes the process is completed. Fully guided and in few steps. We comply with RGPD, SEPBLAC, PSD2 and perform all the recommended practises mandatory by AML laws.
NeoCheck Onboarding Know-Your-Business (KYB) process: Reviewer view
The reviewer sees the transactions and their status and only have to take actions in case of incidents, especially when there are hits in the Control Lists.
60 seconds is what you need to identify your client in compliance with the regulations.
The client can connect to the platform from any device.
Brief and 100% guided process. Check its improvement over traditional processes.
Fully customizable
Not only the look & feel of the plugin are configurable, but also the internal modules and its flow. For example, it is common to substitute human review in countries or use cases where it is not required. For that, we offer our Liveness Detection solution, with an Artificial Intelligence engine. NeoCheck Liveness Detection.
Real-time with instantly detailed results
In less than 15 minutes you will have completed the KYB identity verification and you can obtain a detailed report on the results.
We do not keep any data once the verification process is finished, we comply with RGPD, with the regulations of SEPBLAC and AML, and thanks to our alliance with Microsoft we are fully scalable and secure.
With or without supervision
For biometric authentication, there are several anti-spoofing techniques. From the simplest ones, like eye blink detection, measuring intrinsic facial movement (after all, a photo can't blink … although a decontextualized video might also work), to the latest texture analysis techniques attached to Challenges to the user such as looking for pupil dilation, causing the screen to go dark and then suddenly shine.
Be careful, however, with the processes that generate friction, causing possible conversion falls. More sophisticated techniques use 3D cameras to search depth information on a 3D face, or infrared cameras to detect thermal information. However, both require special equipment, and therefore are not compatible with most web cameras and mobile phone cameras available today.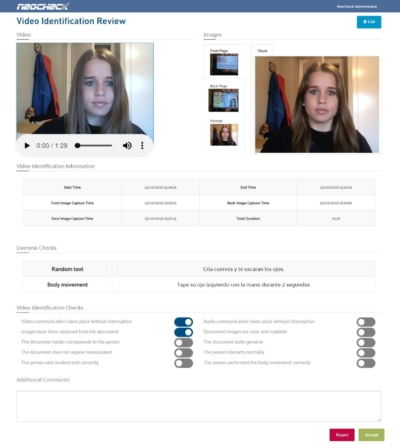 Find out what can we do for you
In NeoCheck® we strive to satisfy all the needs of our customers in terms of Document Verification and Biometric Identification. From web-based solutions, mobile applications to specialized components (we have our own research and development team). And of course, we try to deploy the most advanced and flexible technology at affordable prices, as well as providing them with the best support. Therefore, we regularly organize online courses and workshops related to the world we know best: Document and ID Verification.