Everything that an Obligatory Subject needs to know and apply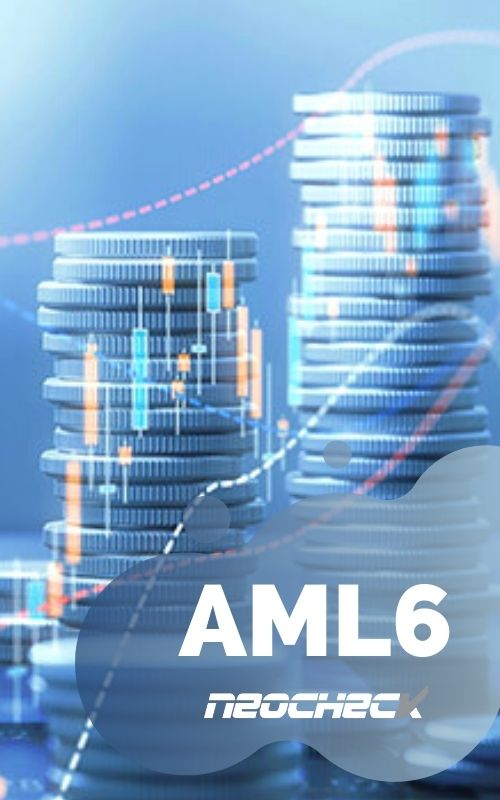 What is AML6?
AML6 is the latest EU standard for the prevention of money laundering and terrorist financing. This new anti-money laundering regulation presents several advances compared to its predecessor, the still in force AML5. As of June 3, 2021, all organizations that have not adapted to the new requirements will be sanctioned.
The AML6 is included in Directive 2018/1973 of the European Union (EU) and stands out for the increase in control and the toughening of sanctions for financial institutions. Especially those that do not comply with the necessary anti-money laundering security requirements. This new law seeks to unify all European anti-money laundering regulations. As well as, better define the responsibility of the obligated subjects, especially in Know-Your-Customer (KYC) and Know-Your-Business (KYB) processes.
The main changes included in AML6 are:
Banks and other financial entities are responsible when they do not carry out sufficient supervision and control. Making crimes such as money laundering possible. Hence the importance of having highly secure online onboarding processes for opening accounts.
Jurisdiction is expanded and sanctions are raised, citing jurisprudence worth more than 100 million dollars.
Other consequences for financial institutions that are found guilty would be: temporary or permanent closures, loss of the right to receive state aid, judicial surveillance and even imprisonment of the responsible professionals.
At NeoCheck we have the mission of bringing our 20 years of experience in maximum security solutions such as border control, to the financial sector. Our KYC onboarding and KYB onboarding solutions perform the most exhaustive verification of the identity of natural and legal persons. Likewise, we collate the information against more than 1600 public and private control lists. We have alliances with the best private databases in the world.
Thanks to the most advanced technology in computer vision, artificial intelligence and machine learning, we managed to reduce to second processes that previously lasted minutes or even days. The best way to protect yourself from high-risk customers, ensure transparency and security of transactions quickly and effectively is the secure and auditable digitization of processes.
Find out what can we do for you
In NeoCheck® we strive to satisfy all the needs of our customers in terms of Document Verification and Biometric Identification. From web-based solutions, mobile applications to specialized components (we have our own research and development team). And of course, we try to deploy the most advanced and flexible technology at affordable prices, as well as providing them with the best support. Therefore, we regularly organize online courses and workshops related to the world we know best: Document and ID Verification.