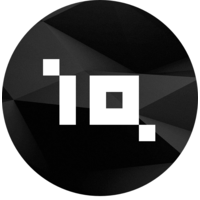 Product:
Technological development in Big Data and Data Warehouse
Version:
x.x
Legal:
Web-IQ was founded in the Netherlands in 2011 after finding images of child sexual abuse during a routine web crawl. Since then, they decided to focus their experience and technology in the fight against child abuse and other high impact crimes.
Web-IQ offers technology that enables customers to crawl the Web and use intelligence products combined with case-based big data expertise. Its clients are international companies and law enforcement agencies that use their web-based intelligence products to generate new insights, solve cases, and work more efficiently.
They have four cloud-based solutions:
SafeCity: Solution so that municipal governments can access in an orderly and structured way all the information available in their city. It is collected and processed from all over the web, from forums to social networks, through Darknet.
DarkCloud: Product that helps security forces and government agencies discover hidden problems on the DarkNet using actionable intelligence.
Online Due Diligence: Technology for the application of the anti-money laundering (AML) law and fraud detection in financial and insurance institutions.
Skip Tracing: Online tracking solution to find and extract contact information of untraceable debtors. It uses top-notch forensic technology to locate individuals and companies online.
Sector:
Information technology and services
Size of the company:
11-50 employees
Headquarter:
Groningen, The Netherlands
Specialties:
Big Data and Data Warehouse