JOIN AN  INTERNATIONAL TEAM
NeoCheck® is a young and active company with a strong focus on quality. Our values ​​are hard work, the creation of strong teams and flexible and pleasant work environments.
We know you have talent, we like people with great ideas, that like technology. But above all, people who want to grow every day. We are the company with the highest technology in the document verification market.
Are you familiar with KYC, KYB, AML and fraud prevention solutions?
NeoCheck is a Regtech among the TOP50 most innovative startups in Spain, that develops identity verification solutions for banks and fintech. We are looking to incorporate a business developer with experience in the sector (KYC, KYB, AML) with strong communication and teamwork abilities.
Bear in mind, this is a clear Hunter sales profile. This position is not suited for Farmers. Strong client-facing and communication skills are required. Strategic thinking will help you reach your sales revenue goals.
You will be serving mainly Banks & Fintech, Gaming operators, therefore, a track record in these verticals is a plus.
Minimum requirements:
2 years of relevant experience in sales or business development, preferably in B2B SaaS environments
High level of English (both written & spoken) as you will be calling and meeting with customers worldwide
Ideally, you have a technical background
Responsibilities:
Prospect, close, and deal with new customers
Conduct solutions demo to customers and partners
Provide the first-level contact to customers
Coordinate with the technical team and potential customers
Deliver optimum proposals to meet prospect needs
Move prospect through the funnel till closing
Perks & Culture:
Quota caring role with above-market compensation rate.
Flexible working environment & remote work is possible
Permanent contract
Social benefits
As a Software Developer at NeoCheck you are primarily responsible for continuously improving our Document Verification engine and User Interface. This web-based software allows our clients to check the identity documents of their staff, clients and visitors and save the results of their assessments on their system. Additionally, it can also be used as a software package and a standalone solution.
Essential competencies and skills:
Minimum of 5 years' experience in C # .NET, of which at least 2 years in C # .NET4.
Knowledge and experience of both front-end and back-end Web development is crucial.
Knowledge and experience of web services (SOAP/REST) is required.
Knowledge and experience of LDAP/SSO (for instance with Identity Server) is required.
Knowledge and experience of Load balancing and Fail over is required.
Knowledge and experience of Security (SSL, Encryption) required.
Knowledge and experience of Deployment/Installation of Web Server is preferable.
Knowledge and experience of Update server/services (for updating software packages) is preferable.
Knowledge and experience with TFS or GIT is preferable.
Knowledge and experience in OCR reading is preferable.
Profile:
Bachelor degree Technical and analytical skills
Extensive experience with Internet Applications
Good communication skills, verbal and written, in English
Willingness to travel
Strong hands-on mentality
We offer…
We offer a pleasant, internationally and dynamic working climate with flexible working hours. NeoCheck has an informal business culture and good primary and secondary terms of employment.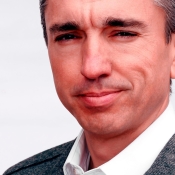 "This is one of the most beautiful business adventures I've undertaken. It all started in 2004 when I was Director of Marubeni Europe, when we decided to invest in a small startup specialized in biometrics and document verification with great potential. Years later, we're still here! Growing, learning and improving … "
TARSICIO MERINO   •   SENIOR PARTNER
Find out what can we do for you
In NeoCheck® we strive to satisfy all the needs of our customers in terms of Document Verification and Biometric Identification. From web-based solutions, mobile applications to specialized components (we have our own research and development team). And of course, we try to deploy the most advanced and flexible technology at affordable prices, as well as providing them with the best support. Therefore, we regularly organize online courses and workshops related to the world we know best: Document and ID Verification.