JOIN AN  INTERNATIONAL TEAM
NeoCheck® is a young and active company with a strong focus on quality. Our values ​​are hard work, the creation of strong teams and flexible and pleasant work environments.
We know you have talent, we like people with great ideas, that like technology. But above all, people who want to grow every day. We are the company with the highest technology in the document verification market.
Buscamos un perfil apasionado por las ventas que quiera unirse a nuestro equipo. Debe ser una persona creativa, autónoma, alegre y comunicativa, a quien le encante aprender y que además se esfuerce en mejorar cada día.
Su tarea principal será la de captar empresas, a las que NeoCheck les aporte valor real; Y gracias a ello reduzcan su riesgo de fraude por suplantación de identidad.
¿Qué ofrecemos?
Contrato indefinido. El sueldo es de 18.000€ brutos anuales + 50% de sueldo en variable. El fijo se incrementa anualmente en función de se cumplan los objetivos.
El trabajo es en nuestra oficina de Madrid, con posibilidad de teletrabajar si se cumplen los números del mes.
El horario oficial es de 9:00 a 18.00. Y los viernes hasta las 15.00. Aunque también somos 100% flexibles con el horario.
¿Los requisitos?
Comercial con experiencia contrastada de más de 3 años.
Con amplios conocimientos y experiencia en venta de software SaaS.
Que el jefe de su trabajo actual (y/o ex-jefes) le pueda recomendar. De hecho el último paso es que le podamos llamar y hablar con él.
¿Cómo optar al trabajo?
Escríbiendo un correo a rrhh@neocheck.com en el que se adjunte el CV y una carta de presentación que detalle:
Trayectoria profesional.
Confírmación de que el puesto encaja con lo que busca y que cumple con los requisitos
Descripción del trabajo actual. ¿Qué vende? ¿Cuál es el proceso de venta? ¿Cuáles son sus objetivos? ¿Cuánto vende?
Enlaces a LinkedIn, Twitter, etc…
Siempre respondemos al 100% de los candidatos. ya sea para desestimar la candidatura como para organizar una entrevista por teléfono (o Skype), a la que pueden seguirle una o dos entrevistas físicas.
As a Software Developer at NeoCheck you are primarily responsible for continuously improving our Document Verification engine and User Interface. This web-based software allows our clients to check the identity documents of their staff, clients and visitors and save the results of their assessments on their system. Additionally, it can also be used as a software package and a standalone solution.
Essential competencies and skills:
Minimum of 5 years' experience in C # .NET, of which at least 2 years in C # .NET4.
Knowledge and experience of both front-end and back-end Web development is crucial.
Knowledge and experience of web services (SOAP/REST) is required.
Knowledge and experience of LDAP/SSO (for instance with Identity Server) is required.
Knowledge and experience of Load balancing and Fail over is required.
Knowledge and experience of Security (SSL, Encryption) required.
Knowledge and experience of Deployment/Installation of Web Server is preferable.
Knowledge and experience of Update server/services (for updating software packages) is preferable.
Knowledge and experience with TFS or GIT is preferable.
Knowledge and experience in OCR reading is preferable.
Profile:
Bachelor degree Technical and analytical skills
Extensive experience with Internet Applications
Good communication skills, verbal and written, in English
Willingness to travel
Strong hands-on mentality
We offer…
We offer a pleasant, internationally and dynamic working climate with flexible working hours. NeoCheck has an informal business culture and good primary and secondary terms of employment.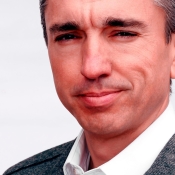 "This is one of the most beautiful business adventures I've undertaken. It all started in 2004 when I was Director of Marubeni Europe, when we decided to invest in a small startup specialized in biometrics and document verification with great potential. Years later, we're still here! Growing, learning and improving … "
TARSICIO MERINO   •   SENIOR PARTNER
Find out what can we do for you
In NeoCheck® we strive to satisfy all the needs of our customers in terms of Document Verification and Biometric Identification. From web-based solutions, mobile applications to specialized components (we have our own research and development team). And of course, we try to deploy the most advanced and flexible technology at affordable prices, as well as providing them with the best support. Therefore, we regularly organize online courses and workshops related to the world we know best: Document and ID Verification.