If you need to verify the origin and the actions of a product or service, with NeoBlock you can easily integrate our process. Endorsed by Alastria, the multisectoral consortium of Spanish blockchain technology that integrates the main companies of the country.
Give a differential value to your customers guaranteeing and auditing the traceability of your processes.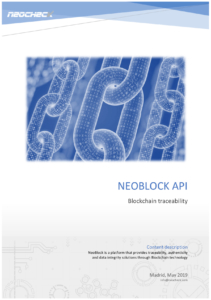 Please complete the following form for the Demo request.